Our Objectives
GWT primarily aims at working for greener and sustainable future of mankind.
Public Health Initiatives
Waste Management
Sustainable Livelihoods
Social Upliftment
Skill Development
Management & Restoration of Air, Soil, Water
Habitat Restoration
Habitat & Species Conservation
Nature Education & Awareness
Wildlife & Environmental Research
Philanthropical Activities
Enforcement of Law
Experts Speak
'Conservation Starts at Home'
An eye-opening Tedx talk by Nikhil Bhopale
World Wetlands Day special
A documentary by Aishwarya Sridhar:
Panje- The Last Wetland
Highlights
Project Jataayu kickstarts at Phansad Wildlife Sanctuary. We have started working with the Forest Department to run the Vulture Restaurant in order to revive and sustain the population of Vultures in Phansad Wildlife Sanctuary. This project will also support livelihoods of the locals in Phansad.
Our Awareness Officer, Ms Gargi Geedh got featured on a popular Instagram handle 'Women of the Wild – India'. An initiative by Akanksha Sood Singh, this handle profiles and spotlights the women working in the field of nature conservation. GWT is proud of you, @Gargi.
It's an initiative of planting 30,000 trees to restore a degraded forest in Chiplun, Ratnagiri, Maharashtra. The motive is slow down the process of climate change by restoring a moist-deciduous forest in Konkan region.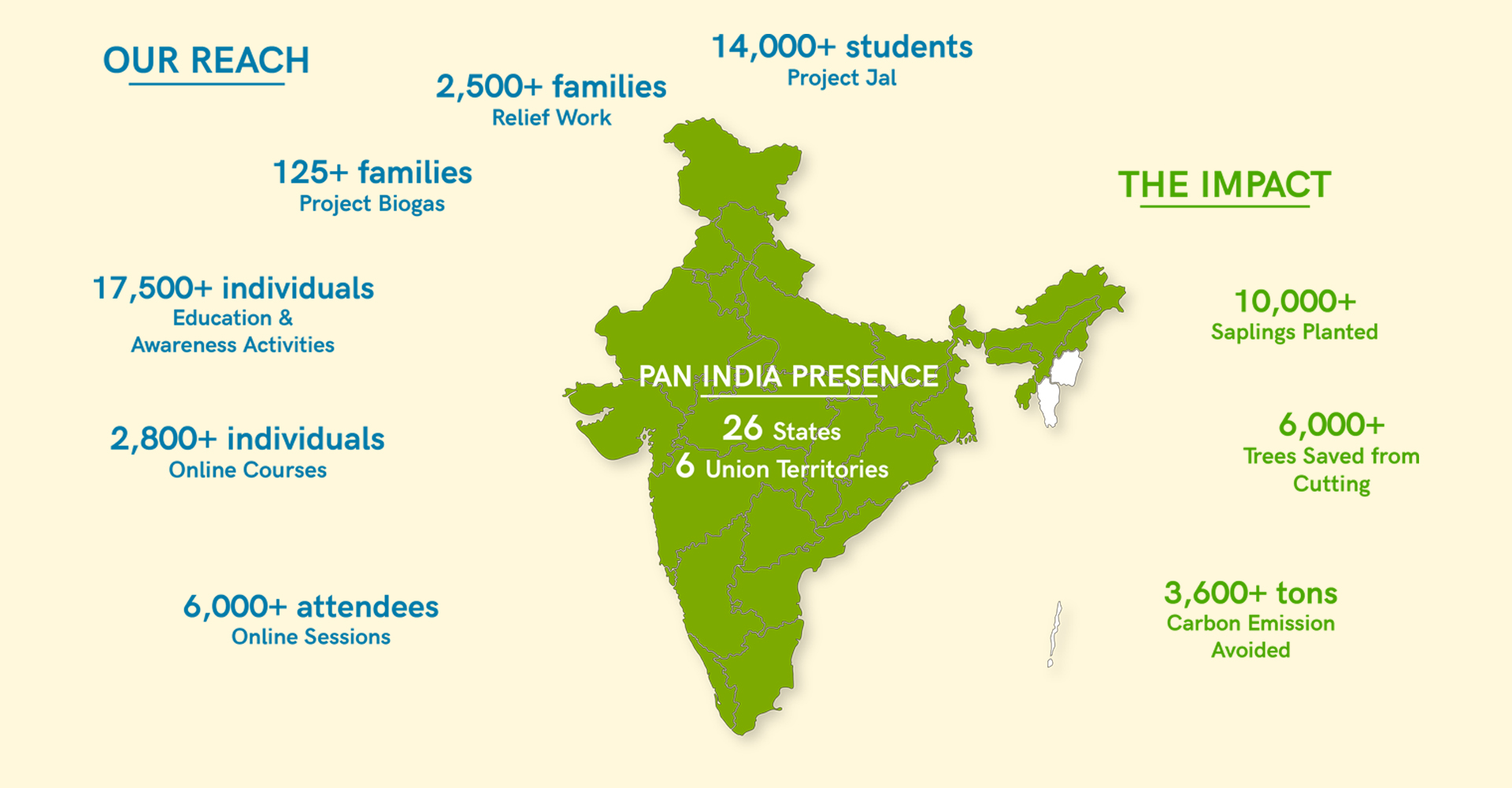 Here's What our Associate Have to say About Us.
Green Works Trust members are experienced in their field and they're from various different professions with great knowledge and concern for our environment, spreading awareness about how on daily basis without our knowledge we harm our environment, teaching us and showing us a way to sustainable living where we take steps towards a better tomorrow.
GWT's Karnala and Phansad bird count event introduced me to the scientific method of bird count. During each trail, GWT's volunteers made us aware about the butterflies, moths, spiders, snakes, trees and marine life too. That made the experience very diverse. Interaction with participants and forest guards was eye opening. Both the bird count events were like a mixed hunting party. Participants were feeding themselves with knowledge.
Ranjini Pillai
Manager-HR
We are glad to be associated with GWT for our CSR activities. The initiatives done by the team to spread awareness about the environment is commendable, even the selfless approach by the GWT team to reach at the remote place during disaster situations and to help the needy is praiseworthy.
Shri Arjun Mhase
Retd. DCF- Wildlife
"The contribution of Green Works Trust is worth a mention. The team did a great job of creating awareness. It is important to understand the importance of awareness. And they did awareness where it is needed the most- in adivasi paadas and ashram shaalas.
The bird count was conducted in such a way that each and every person understood the essence and reason for doing this 'citizen science project'. All in all, my experience with Green Works Trust was exceptional and my perspective of looking at things has changed for the better.
Mandar Purohit
IT professional
GWT has been actively contributing in nature conservation, relief operations, providing solutions for safe drinking water or creating awareness about waste management. Every GWT member I have interacted with is equally passionate & committed towards the organization's values. Ethical birding, No Playback Policy are the core values strictly followed by GWT.